RSG understands that not all groups can afford to have a chief security officer on staff. Therefore, we have developed a service to provide Main Street businesses access to someone who can help them identify methods for shrinking their attack surface, provide IT security policies and develop roadmaps. With dedicated personnel, you will have regular meetings with your CSO as a Service representative to discuss concerns, trends and growth across the company from an IT perspective.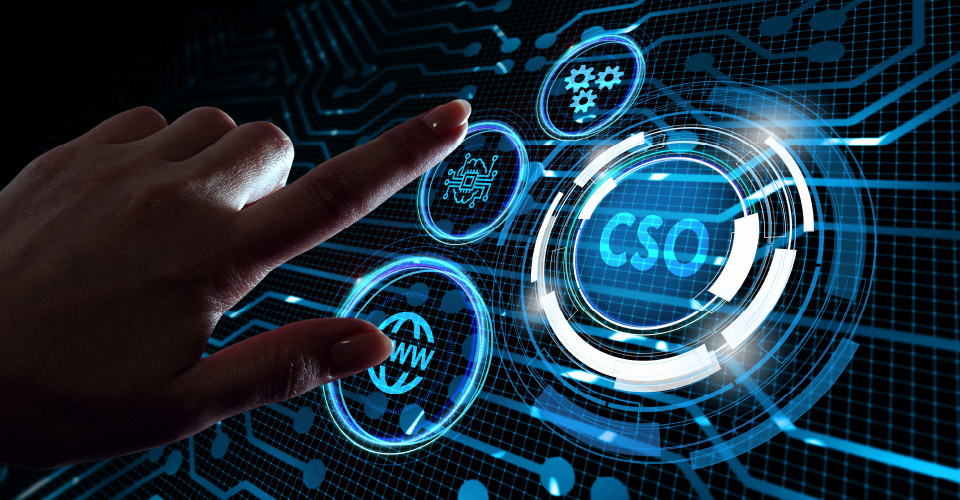 With CSO as a Service, RSG will be able to provide a security audit for review and assist with prioritization of remediation activities. We will work with you to develop a security roadmap for suture enhancements and/or budget planning. This should also provide insight for security feature implementation during projects, along with current and future operations. We will work with key stakeholders to develop a security awareness program.
The CSO solution is designed to scale up or down depending on your business needs.
A CSO will enhance leadership, provide a third-party perspective to appropriately align cyber security strategies with corporate priorities, and enable your company to bring a higher degree of focus, execution, and continuity to your cyber security program initiatives in a highly cost-effective manner.
Significantly reduces the learning curve related to architecture design, policy development, mobile security policies, and compliance frameworks that are deployed throughout your corporate enterprise.